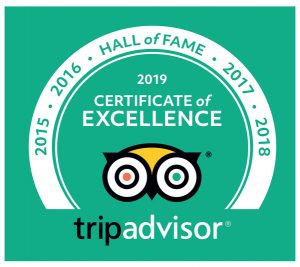 A La Carte Menu
5.30pm to 10.00pm
SAMPLE MENU ONLY
STARTERS
Warm Red Hill Manzanilla Olives
$7.00
Charcuterie: Pate, Terrine, Tapenade, Cured meat, Cornichons
$32.00
ENTREE
Pan fried Northern Atlantic Scallops
German gnocchi / Sea herbs / Enoki / Tuscan kale / Porcini mushroom broth
Wine Suggestion: Bluestone Lane Sauvignon Blanc Mornington Peninsula
$22.00
8 Hour Sous Vide Pork Belly Terrine
Crispy skin / Chorizo / Black pudding / Apple red cabbage puree
Wine Suggestion: Bluestone Lane Sparkling – Mornington Peninsula
$19.00
Pan fried Whiting
Smoked Eel & Jerusalem Artichoke Brulee / Olive / Black garlic / Thyme / Tomato foam
Wine Suggestion: Bluestone Lane Unwooded Chardonnay – Mornington Peninsula
$21.00
Slow Braised Rabbit Tortellini
Buffalo mozzarella / Smoked tomato puree / Salsa Verde polenta
Wine Suggestion: Bluestone Lane Pinot Grigio Mornington Peninsula
$19.00
French Puff Tomato Tart
Goat's cheese, Eggplant, Artichoke, Honey glaze, Toasted walnuts
Wine Suggestion: Bluestone Lane Wooded Chardonnay, Mornington Peninsula
$16.00
MAINS
Flinders Island Wallaby
Pistachio coated / Pinot Noir cherry puree / Asian mushrooms / Kohlrabi
Wine Suggestion: Bodegas Altanza semicrianza Tempranillo Rioja Spain
$38.00
5 Spice Glazed Corn Fed Duck Breast
Pumpkin seed puree / Shallot / Sweet potato / Apple foam
Wine Suggestion: Bluestone Lane Pinot Noir Mornington Peninsula
$39.00
Gippsland Lamb Puff Tart
Lamb loin / Italian veg puree / Mustard cream jus
Wine Suggestion: Bluestone Lane Merlot Mornington Peninsula
$38.00
Australian Baby Barramundi
Apple wood smoked / Soy oyster risotto / Peas / Ice plant / Pinenuts
Wine Suggestion: Bluestone Lane Wooded Chardonnay Mornington Peninsula
$38.00
From the Char Grill
Robbins Island Wagyu Rump 5 Marbling Beef
$38 .00
Queensland Eye Fillet Beef
$38.00
Black sesame puree / Piquillo pepper relish / Saffron pumpkin / Jus
Wine Suggestion: Parkers Cabernet Sauvignon Coonawarra
Sides $9.00
Roasted chat potatoes, Aioli
Rocket Salad, Parmesan, herb dressing
DESSERTS
Medjool Date Pudding
Compressed banana / Butterscotch / Salted peanut caramel ice cream
$16.00
Cherry Clafoutis
Mulled wine cherries / Roasted chestnut ice cream
$16.00
Compressed Rhubarb
Apple panna cotta / Mixed grain granola / Liquid nitrogen yoghurt drops
$16.00
Aerated Parfait
Violet, White chocolate, Honeycomb, Persian floss, Meringue crumbs
$16.00
Fromage
Pepper bread, Dried fruit, Nuts, Fruit paste
3 Cheese $28 | 4 Cheese $38 | 5 Cheese
$48.00
Le Delice des Cremiers Brie [French] 12/50gms
A classic triple cream with 75% butter fat, Made with Cow's milk
Red Hill Mountain Goat Blue [Local] 14/50gms
Award winning Goats blue cheese. Made with Cow's milk
Bleu De Laqueuille [France, Auvergne] 12/50gms
Soft, creamy blue cheese. Sweet, savoury and has a velvety texture. Made with cow's milk
Maffra Vintage Cheddar 24 months [Maffra] 10/50gms
Nutty mellow flavour, crumbly in texture. Made with cow's milk
French Goats Chevre [France] 10/50gms
A Classic French Chevre made with goats milk.
Montboissie [Pasteurised Morbier style] [France] 12/50gms
Rich, creamy interior and create a delectably pungent aroma, it has a mild taste with a wonderful nutty aftertaste
CAKES CAN BE MADE ON PREMISES FOR BIRTHDAYS AT COSTS.
NO OUTSIDE FOOD OR LIQUIDS OF ANYKIND ALLOWED TO BE BROUGHT INTO VERAISON RESTAURANT
A Surcharge of 2% for payment made with all credit cards. No charge for eftpos.