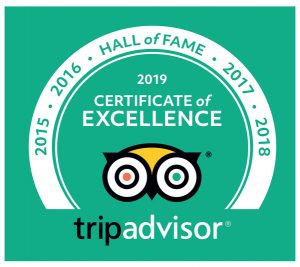 A La Carte Menu
6 pm to LAST BOOKINGS WED-SUN
SAMPLE MENU 
 PLEASE BE ADVISED THAT VERAISON RESERVES THE RIGHT TO CHANGE ANY CURRENT MENU LISTED BELOW 
STARTERS
Warm Red Hill Manzanilla Olives
$7.00
ENTREE
                                 Hickory Smoked Summer Boudin Terrine        23                                            BEEF BRESAOLA, CONFIT CHERRY TOMATO, ROSEMARY BISCUIT, BASIL
                 Wine Suggestion:     Nero d Avola          Clare Valley   SA                                    Allergens:  Milk, Sulphite, Wheat, Egg       
                                             Green Asparagus           20                                             MANCHEGO CREME, TOASTED WALNUT PRALINE, BLOOD ORANGE, CURED EGG YOlk
Wine Suggestion:    The Rob Dolan True Colours Chardonnay         Yarra Valley SA             Allergens:  Sulphites, Milk, Nuts, Egg
                                                 Sautéed Hokkaido Scallops         23   /   42                                             TANDOORI SPICED TASMANIAN SALMON, GRANNY SMITH APPLE, SESAME PUFF, ROCKET     
           Wine Suggestion:   Waterstone Bridge Sauvignon Blanc    King & Alpine Valley             Allergens:  Fish, Sesame, Sulphites, Milk
                                                Confit Summer Roma Tomato             22                                          STUFFED WITH SPINACH, FETA AND AGED CHEDDAR, HONEY GLAZE, CANDIED WALNUTS        
              Wine Suggestion    The Sum' Riesling          Great Southern      WA                             Allergens:  Sulphites, Nuts, Milk
                                 Braised Duck Cannellini Style Dumpling         23                                            SMOKED DESIREE POTATO & LEEK, SPINACH DOUGH, WHIPPED GOATS CURD, YOUNG BEETROOT
Wine Suggestion:      Elan Chardonnay            Mornington Peninsula   Vic                  Allergens: Milk,Egg, Sulphites, Wheat
MAINS
                                                            Crispy Pork Belly           41                                                                                SMOKED BACON CABBAGE PUREE. APPLE, CAPERS, SPINACH                                                                                                                                                                                             Wine Suggestion           Hidden Story Pinot Grigio           King Valley       Vic              Allergens:   Sulphites
                                                 Grilled Baby Snapper Fillets           42                                                       SAFFRON SWEDE, NO SHELL MUSSELS, (GF) PANFRIED GNOCCHI, GREMOLATA  
                   Wine Suggestion:      Spy Valley Sauvignon Blanc         Marlborough NZ                             Allergens:  Sulphites, Fish, Egg, Milk, Crustacean     
                                     Slow Poached Chicken Breast Tagine           36                                        NORTH AFRICAN SPICES, OLIVES, SMOKED YOGHURT, ALMONDS, APRICOT BRIOUAT  
                Wine Suggestion :    Mt   Vernon Gris            Marlborough NZ                      Allergens: Sulphites, Milk, Nuts, Wheat, Egg, Sesame
                                                Lemon Thyme Scored Calamari           41                                             BLUE SWIMMER CRAB, CELERY AND SWEET CORN RISOTTO, SUGAR SNAPS
      Wine Suggestion:    Lawson Hills   Gewürztraminer    Marlborough NZ      Allergens:  Sulphite, Milk, Fish, Crustacean      
                                           Pan Roasted Western Duck Breast            45                                       PICKLED PURPLE CARROT RIBBONS, ORANGE DATE CIGAR, OLIVE REDUCTION     
                    Wine Suggestion:       Tobacco Road Pinot Noir        King Valley    Vic                         Allergens: Sulphites, Wheat, Soy, Sesame
Grilled Beef Selection
                                       Grass Fed 3 Marbling 250gm Beef Sirloin      49                                                                               
                                              Tasmanian Eye Fillet of Beef           55                                                    HONEY PUMPKIN, MUSHROOM PUREE, CAFÉ DE PARIS BUTTER
                       Wine Suggestion:       Elan Merlot            Mornington Peninsula   Vic                     Allergens:    Sulphites, Milk, Nuts, Sesame
Sides $12.00
Roasted chat potatoes, Aioli
Rocket Salad, Parmesan, herb dressing
DESSERTS
                                               Classic Vanilla Crème Brulee      18                                                                                                                                                                                                               ORANGE DOUGHNUT BITES, RASPBERRY SORBET   
       Coconut Spheres Cherry & Raspberry Lamington      18   
         RASPBERRY GEL, CHERRY SPONGE, YOUNG COCONUT CHOCOLATE SORBET.                                                                                                                                                                                    
         Reinvented Lemon Curd Cheesecake           18 
        LEMON CURD, CRÈME CHEESE, SHORTBREAD GRANITA
                             Summer Mango and Mascarpone Millie Feuille            18                                                                                                                                                                             SPICED PINEAPPLE, PISTACHIO DACQUOISE BISCUIT
                            Veraison Aerated Ice Cream Parfait        18                               
 VIOLET, WHITE CHOCOLATE, HONEYCOMB, STRAWBERRY, CHOCOLATE CRUMB, FLOSS
Fromage
Pepper bread, Dried fruit, Nuts, Fruit paste
3 Cheese $28 | 4 Cheese $38 | 5 Cheese
$48.00
Le Delice des Cremiers Brie [French] 12/50gms
A classic triple cream with 75% butter fat, Made with Cow's milk
Red Hill Mountain Goat Blue [Local] 14/50gms
Award winning Goats blue cheese. Made with Cow's milk
Bleu De Laqueuille [France, Auvergne] 12/50gms
Soft, creamy blue cheese. Sweet, savoury and has a velvety texture. Made with cow's milk
Maffra Vintage Cheddar 24 months [Maffra] 10/50gms
Nutty mellow flavour, crumbly in texture. Made with cow's milk
French Goats Chevre [France] 10/50gms
A Classic French Chevre made with goats milk.
Montboissie [Pasteurised Morbier style] [France] 12/50gms
Rich, creamy interior and create a delectably pungent aroma, it has a mild taste with a wonderful nutty aftertaste
CAKES CAN BE MADE ON PREMISES FOR BIRTHDAYS AT COSTS.
NO OUTSIDE FOOD OR LIQUIDS OF ANYKIND ALLOWED TO BE BROUGHT INTO VERAISON RESTAURANT
A Surcharge of 2% for payment made with all credit cards. No charge for eftpos.